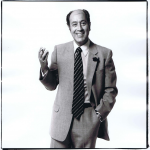 The Galerie Gerard Levy, designed by Le Corbusier, opens in May 1966.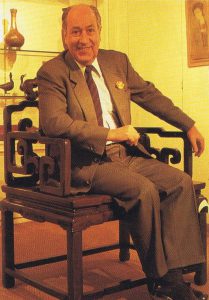 Gerard Levy, graduate from L'Ecole du Louvre, started his career as a dealer in the famed Marche aux Puces de Saint-Ouen then moved to Paris' left bank where he becomes one the founding members of the Carre Rive Gauche.
The Gallery shines thru its rare collection of unique quality pieces from Far East Asia (China, Japan, Tibet) that Gerard Levy loved to showcase with the erudition and the courtesy of a true Renaissance man
But the lesser known passion of this dealer / collector was Ancient Photography. The 17 Rue de Beaune becomes the prominent rendez-vous place for  all collectors and international museums alike who travel to Paris to request the "eye" of the first ever appointed official Expert in Photography for the French Customs.
"The man with the carnation" as he was named by French newspaper Le Figaro, passes away in February 2016.
Today, the Galerie Gerard Levy is run and managed by his daughter, with the help of her two brothers, both renowned collectors themselves.
From the daguerreotype to surrealistic photographies, one can find many masterworks of the Medium covering the entire history of Photography and which contributed to propel it to the major Art form its is know today.
Several of the original prints one can admire are often lent to the most prestigious museums around the world; a perpetuation of the long lasting knowledge sharing tradition, trademarks of the passionate founder.
In this place where the Art of photography is celebrated on a daily basis, new modern photographers are now being exhibited.